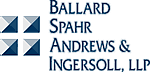 13 May 2008. Companies routinely conduct internal investigations of alleged wrongdoing and receive reports summarizing the investigators' findings. Companies also regularly turn those reports over to the government in connection with a government investigation of the matters at issue. But handing investigative reports to the government can lead to an unintended consequence: They may be discoverable in the shareholder suit that often follows the investigation. The decision in In re Initial Public Offering Securities Litigation is the most recent illustration of the unintended waiver of work product protection. In that case, the company investigated alleged misconduct in the allocation of shares during initial public offerings and the company's outside counsel created a report summarizing interviews of company personnel. The company gave the report to the U.S. Attorney's Office for the Southern District of New York and to the Securities and Exchange Commission, pursuant to letter agreements containing promises of confidentiality.
In the ensuing securities class action, the plaintiffs sought to discover the report and the company resisted production based on the work product doctrine. The plaintiffs contended that, by producing the report to the government, the company had waived any privilege that might otherwise have protected against its discovery. The company argued that producing the report to the government constituted only a "selective waiver" of work product protection.
U.S. District Court Judge Shira A. Scheindlin rejected the company's assertion of "selective waiver." Consistent with recent federal appellate and trial court decisions, she held that "[v]oluntary disclosure of attorney work product, regardless of the existence of a confidentiality agreement, will waive work product privilege absent special circumstances." Scheindlin ruled that the company had failed to present any evidence such "special circumstances," specifically rejecting the company's confidentiality agreement with the government as a ground to prevent the report's disclosure.
As Judge Scheindlin noted, "[p]arties wishing to take advantage of the privilege that protects attorney work product must zealously maintain the confidentiality of that work product from their adversaries."
For more information on this decision or on protecting attorney client privileged communications and work product when conducting an internal investigation, please contact Justin P. Klein at 215.864.8606 or John C. Grugan at 215.864.8226. If you have a question regarding securities litigation, please contact William A. Slaughter at 215.864.8114 or Stephen J. Kastenberg at 215.864.8122, and for questions regarding white collar litigation, please contact Ronald A. Sarachan at 215.864.8333. Finally, for the most recent developments in the application of the attorney client privilege under Pennsylvania law, please contact Burt M. Rublin at 215.864.8116.